Adam Opiela Memorial Endowment in Education
The Adam Opiela Memorial Endowment in Education honors the life of Adam Opiela, who earned his master's degree from the College of Education in 2021. The endowment supports the mission of the college's Urban Teachers Program, which provides future teachers with the skills to facilitate greater educational and social justice in urban schools and communities. The fund was established by Adam's parents, Joe and Nancy Opiela, and his friends.
Adam was looking forward to fulfilling his ambition of sharing his passion for history and politics with middle and high school students when he was unexpectedly diagnosed with young-onset colorectal cancer during his last term of student teaching.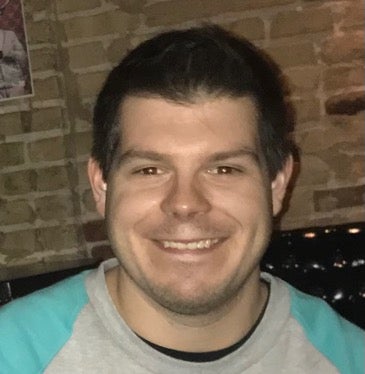 Throughout the four months of his illness, Adam was always gracious and kind to his many caregivers. That thoughtful consideration for everyone he encountered — even in the face of his own adversity — characterized Adam throughout his life. A cherished family member, friend and fellow student, Adam's acumen, lively spirit and keen wit made him a strong presence. His gregariousness, easygoing nature and smile could light up a room and made him a friend to all he encountered.
Born and raised in the Boston, Massachusetts area, Adam earned an undergraduate degree in history from Trinity College in Hartford, Connecticut and migrated to Austin in 2015 to help develop a tech industry startup. He took an immediate liking to Austin and especially enjoyed its barbeque, tacos, craft beers and warm weather. A lifelong sports enthusiast, he became an avid fan of Texas Longhorns football and basketball.
Adam enrolled as a graduate student in 2019 and was proud to become part of the UT community and the Urban Teachers Program. As he navigated his coursework and student teaching assignments, he felt gratified to have left the tech world in order to pursue the most noble and worthy of careers. He knew that he was on the path to something special and was looking forward to a lifetime of teaching and guiding young people. All who knew Adam during his studies said he would have been an exceptional teacher.
The endowment in Adam's memory, which will support future teachers and their students, serves as a lasting tribute to his love of learning, generous heart and caring nature.