Ramón G. Galindo and Pauline Santos Galindo Endowment for the VOCES Oral History Project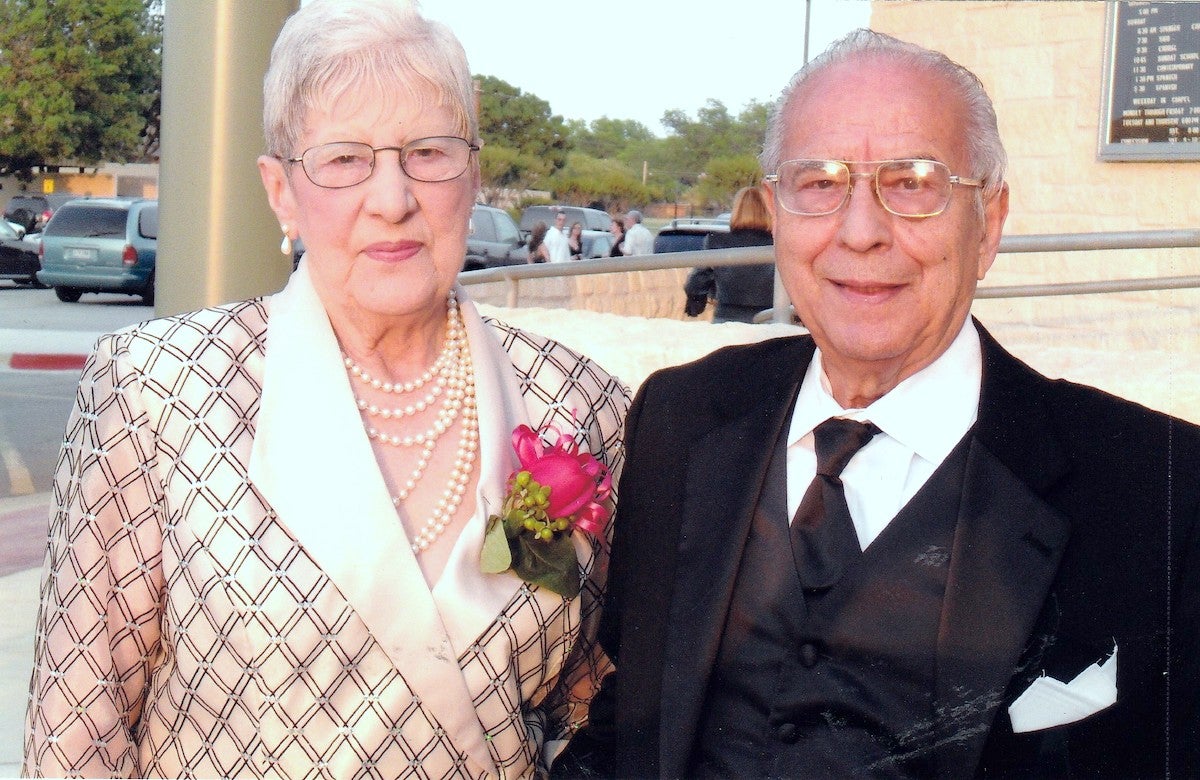 Ramón (May 29, 1921 – July 2, 2020) was born in San Juan, Mexico, to Tomás and Josefa Galindo. When Ramón was one year old, his family moved to the United States. He attended Wooldridge Elementary and University Junior High in Austin, Texas. He dropped out of school in the seventh grade to make money and learn a trade.
He married Pauline Santos (June 22, 1927 – March 3, 2014), daughter of Uvaldino and Irene Santos of Elgin, Texas, in November 1946. She graduated from Elgin High School and attended Nixon-Clay Commercial College. They lived their entire 67 years of marriage in Austin, owning and operating Galindo the Tailor, then Ace Custom Tailors, where Ramón was a master tailor. Pauline was a credit manager for Snyders-Chenards, a fashionable woman's boutique, and did all the bookkeeping for the tailor shop in the evenings.
Ramón was a World War II Army veteran who fought at the Battle of the Bulge, but he was also a semiprofessional magician known around the world for the unique parakeet magic he perfected. He had quite a stage presence, working with doves, coins, silks and playing cards — all while wearing a beautiful mariachi suit he made for himself. Many other magicians sought him out to make their tuxedos, tails and costumes.
He always had a camera in hand — video or still — and captured many Austin sites starting in the early 1950s. Many of his works are now a part of the Texas Archive of the Moving Image collection.
Ramón and Pauline loved the Voces Oral History Project and applauded Professor Maggie Rivas-Rodriguez for her vision in interviewing and documenting the role of Hispanic veterans and civilians in WWII, then expanding to those who served in Korea and Vietnam. Rivas-Rodriguez and Voces then pushed efforts further by including Hispanics making history through their work as activists, lawyers, singers, musicians and more. Voces also has documented the daily lives of people who have enriched their communities.
It is with great pleasure that my family and I honor my parents, Ramón and Pauline Galindo, with this endowment to continue the work of the Voces Oral History Center.