Greg Prewoznik Endowed Graduate Fellowship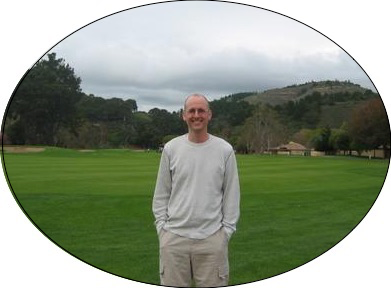 Greg Prewoznik was a member of the MBA Class of 2004 at the McCombs School of Business. After a long and courageous battle with cancer, he died a week before his scheduled graduation.
The strength of Greg's character and the memory of his dedication to education during rigorous courses of treatment inspired his family and friends to create the Greg Prewoznik Endowed Graduate Fellowship, benefitting the McCombs School. Donors Donna Prewoznik, Garry Marshall (MBA '04), and Sara Von Haden were among those who welcomed the opportunity to honor his memory.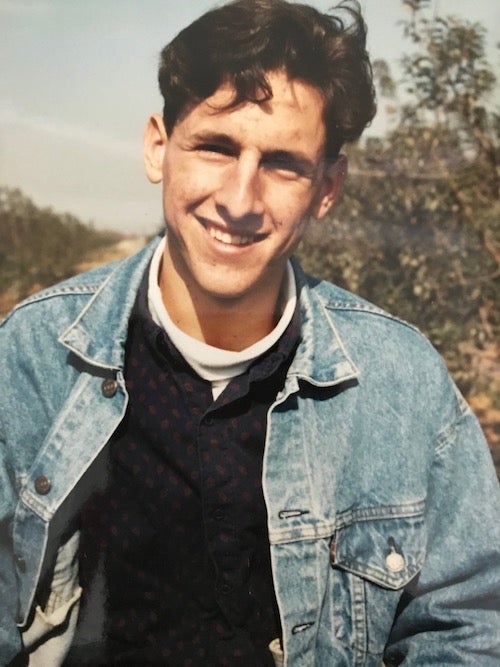 Greg's drive for a quality education expressed itself well before his acceptance to McCombs, which he selected for its great scholastic reputation and collaborative educational environment. In preparation for his application, he studied for and passed the GMAT exam while enduring a grueling year of hospitalization, radiation, and intense chemotherapy.
Once accepted, Greg became active in student organizations, while pushing ahead with his studies. He was a member of the Information Management Association and co-founder of the MBA Golf Association, creating an opportunity for fun and socializing with his characteristic good spirit. In addition to being an avid and accomplished golfer, he enjoyed basketball and swimming.
When the cancer returned, Greg continued to study and attend classes with unflagging persistence. He remained committed to his ongoing education, undeterred by the effects of ever more aggressive treatments and surgery.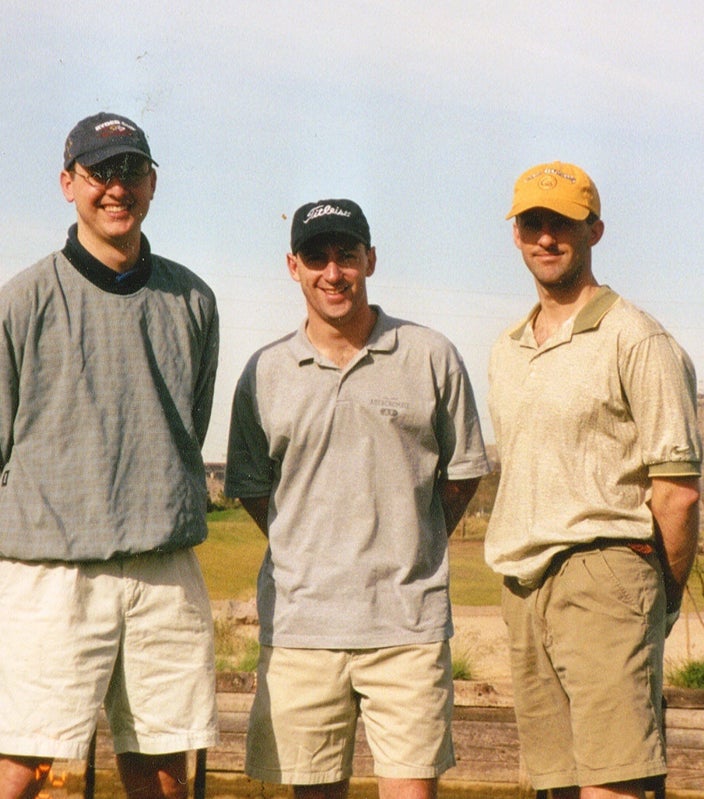 Greg (left) in 2000 golfing with Troy Donoviel and Mark Goyne, Scottsdale
He was a loyal friend and treasured time with his family, friends, classmates, and professors. Greg inspired each of them with his optimism, drive, courage, and kindness. The Greg Prewoznik Endowed Graduate Fellowship is a fitting tribute to him that will recognize McCombs students who work diligently and overcome challenges while pursuing the dream of an MBA from The University of Texas at Austin. With this endowment, Greg's legacy will endure on the Forty Acres, representing the very best of the Longhorn spirit.