Holland Lodge No. 1 Masonic Endowed Scholarship Fund
Holland Lodge No. 1, A.F. & A.M., the oldest Masonic Lodge in Texas, was established in 1835. Freemasonry is described by Past Master Thomas Wagner as "a fraternal organization that seeks to improve and strengthen the character of the individual man, and through that man improve the community.  It is in this spirit that Masonic lodges support public education in Texas through scholarships, and that Holland Lodge No. 1 has created this gift to support students at The University of Texas at Austin."
 "We believe that our Holland Lodge No.1 Masonic Endowed Scholarship will help enable our student recipients to acquire knowledge and understanding to become productive citizens in their communities and to contribute to the general success and well-being of our Country and our State. In this way, we seek to further our objectives as Freemasons to be a positive and beneficent influence in our community through our actions and our service.
The generosity and the commitment to social betterment of the Freemasons of Holland Lodge No. 1 will provide generations of UT students opportunities that may once have been out of reach.
August 29, 2019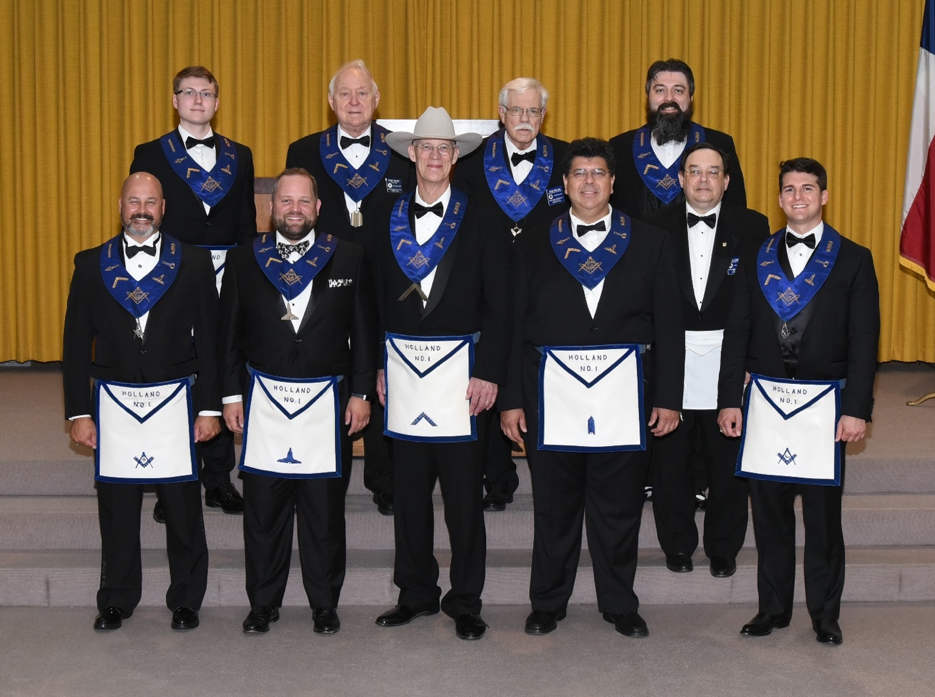 Officers of Holland Lodge No. 1, A.F. & A.M., 2018-2019
Anne had an enormous love for the University of Texas, and her family is proud to have honored her passion for women's athletics through an endowed scholarship bearing her name. Through this scholarship, collegiate players are able to develop not only as athletes, but also as future leaders in the university and extended community.