Katherine Robison Klimowicz Memorial Scholarship for the Longhorn Band
An excellent teacher, a joyful person, an infectious personality – all words often used to describe Katherine Robison Klimowicz. Kathy always knew she would be a music teacher and worked all her too-short life to achieve her goal. Inspired by her mother and grandmother,  who both taught music, Kathy grew up playing piano and would always play the role of teacher each time she played school with her younger sister, Maggie. Kathy later joined the band and learned to play the clarinet and ultimately became the band's drum major, a testament to her leadership abilities.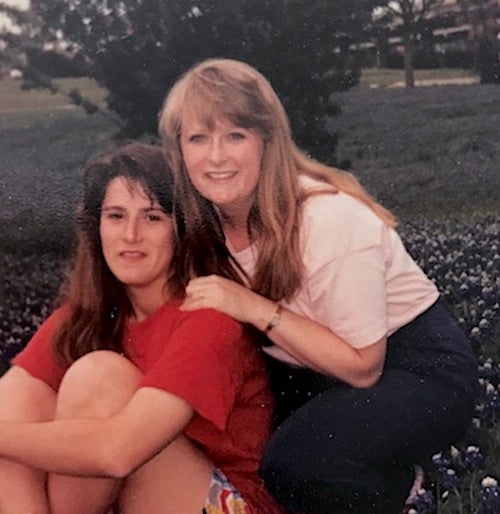 When Kathy arrived at The University of Texas at Austin in the fall of 1986 to study music education, she immediately auditioned for the Longhorn Band (LHB), earning her place after proving her talent during Band Week. The following year, she pledged Tau Beta Sigma, a service sorority dedicated to supporting Longhorn Band and the broader music community. She was a member of the university's wind ensemble and marched with LHB for five years, earning a set of longhorns that her sister still has to this day.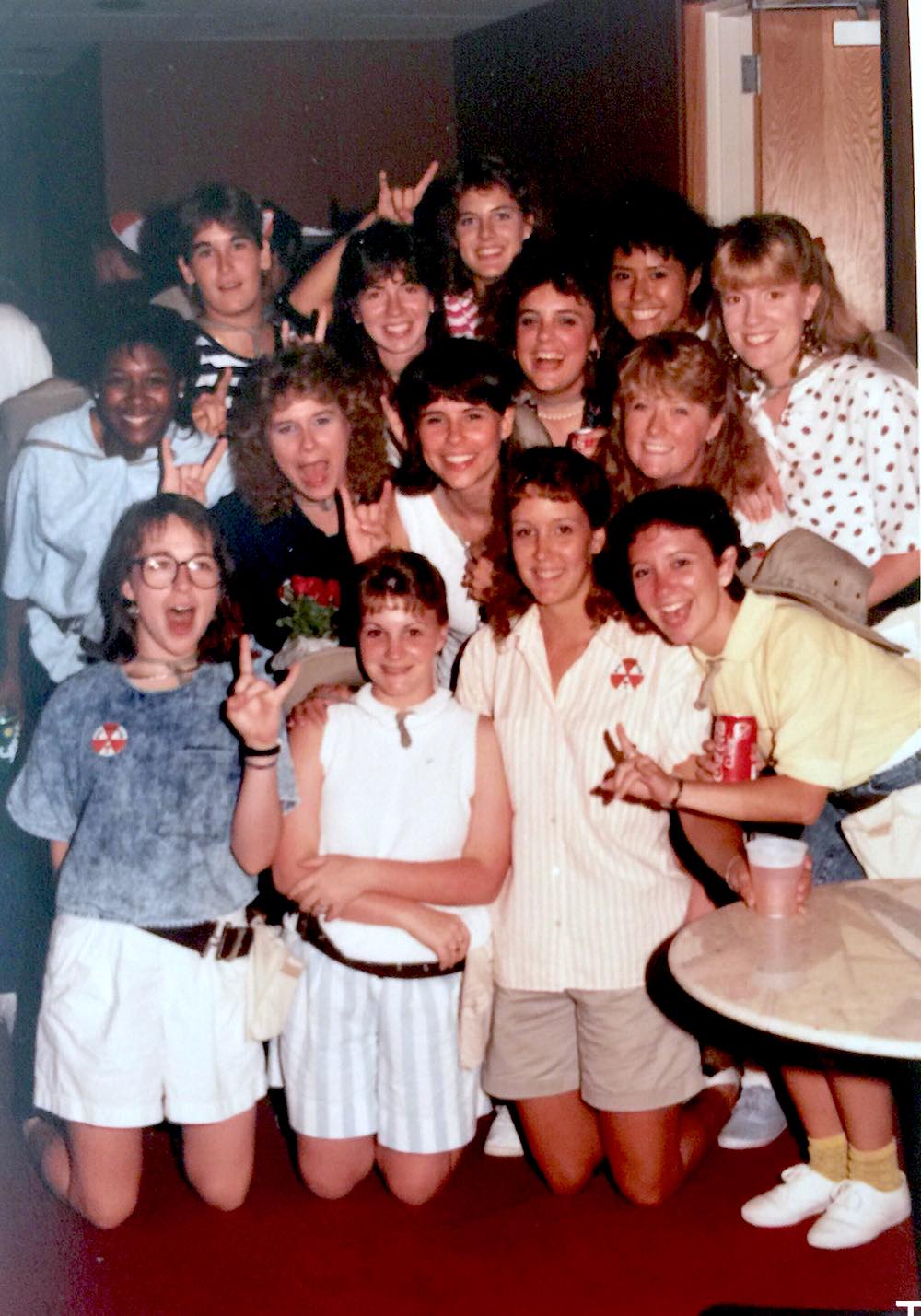 Katherine Robison Klimowicz with her Tau Beta Sigma pledge sisters and active member Mary Kaigler, who nurtured them through the pledging process
Kathy earned her Bachelor of Music in Music Education in 1990, and went on to earn a Masters of Music Education two years later. While working on her master's degree, she married Captain William A. Klimowicz on December 28, 1991, and went on to teach music to children in Killeen, where she lived with her husband. She was an excellent educator who brought joy to her work and inspired those around her, be they students or fellow teachers.
On June 22, 1994, Kathy died while fighting a battle with metastatic melanoma. Kathy loved being surrounded by music and valued the strong friendships she developed with her pledge sisters. Inspired by Kathy's passion for music education, nine of her pledge sisters, Linda Butler van Bavel, Jane Dabney, Amy Teel Duke, Anita Jenson, Susan LaRonde, Kim Necaise, Susan Meyer Patterson, Kristie Peterman, and Heidi Proctor, established the Katherine Robison Klimowicz Endowed Memorial Scholarship for the Longhorn Band to support deserving band members who are pursuing a degree in music education or planning to become educators. Honoring Kathy's legacy in this way will create opportunities for future Longhorns to pursue their dreams.