Maruvada Mukhalinga Sastry & Maruvada Lakshmi Devi Endowed Excellence Fund for Telugu Studies
The Maruvada Mukhalinga Sastry and Maruvada Lakshmi Devi Endowed Excellence Fund for Telugu Studies was established by the Board of Regents of The University of Texas System on May 1, 2018 to benefit the College of Liberal Arts. Gift funds were provided by Ms. Archana Sastry to honor Mukhalinga S. Maruvada and Lakshmi D. Maruvada.
Archana graduated with a masters degree in computer engineering from The Cockerell School of Engineering at the University of Texas at Austin in 2010. She had a wonderful learning experience at UT that opened a world of opportunities for her. She enjoyed her interaction with professors and students and made lifelong friends and connections.
All this was possible because of the support of her parents and family. Archana would like to honor her paternal grandparents, Late Sri. Maruvada Mukhalinga Sastry and Late Smt. Maruvada Lakshmi Devi through this endowment. She never got an opportunity to meet her 'Tata', as her grandfather was endearingly called by his grandkids and spent a very short time with her grandmother, affectionately called 'Mama'. But their legacy has had a long-lasting impact on her upbringing.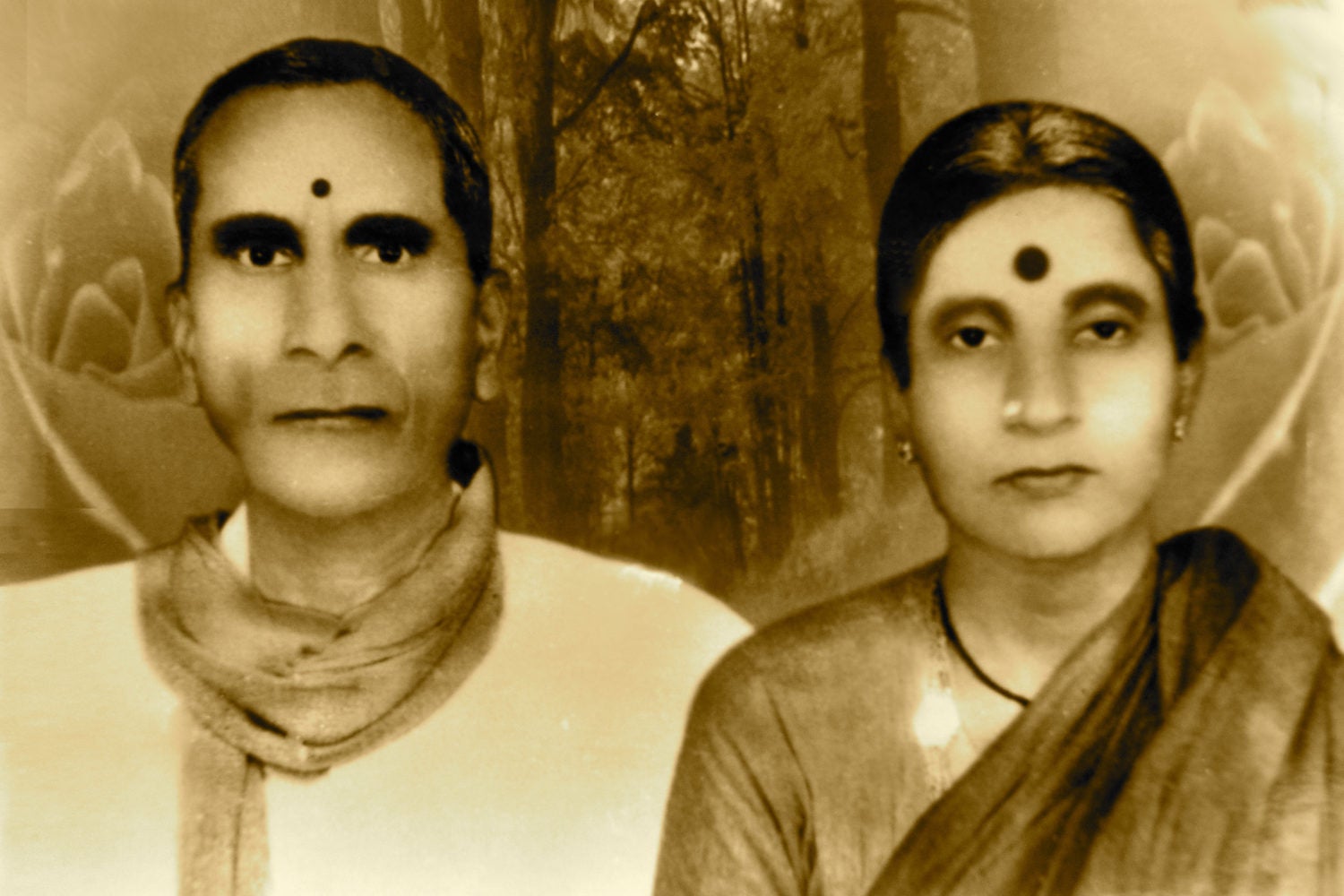 Maruvada Mukhalinga Sastry and Maruvada Lakshmi Devi
Sri. Maruvada Mukhalinga Sastry was born in 1902 in a small village, Sri Mukhalingam in Andhra Pradesh, India. He obtained a 'Ubhaya Bhasha Praveena' – Degree in Telugu and Sanskrit from Maharajah's Government Sanskrit College located in Vijayanagaram. He worked as a Telugu & Sanskrit Pandit in both Maharaja's Boys' High School and Maharaja's Girls' High School and served for a tenure of 44 years before retiring in 1967. He is still fondly remembered as 'MM Master Garu' by his students because of his passion for teaching. Smt. Maruvada Lakshmi Devi was a homemaker and deeply cared for her family. They were blessed with two daughters and five sons and loved their family.
Left to Right: Late Sri. P. S. R. Chenulu, Smt. P. Suryakantam, Sri. M. V. A. Subba Rao, Sri. Dr. M. D. P. Rao, Smt. M. Shyamala, Sri. M. Jagannatha Rao, Smt. M. Ramalaxmi, Sri. Sambhu Prasad Maruvada, Smt. M. Indira, Sri. M. Ananda Rao, Smt. M. Jayalaxmi, Smt. A. Hemalata, Sri. A. Siva Sankar Sarma
Both of them were not from privileged backgrounds. They worked really hard and made numerous sacrifices for their children. They always emphasized the importance of education along with culture and traditions. They instilled a strong sense of responsibility towards family in all their children. It is because of these strong family values, their children, Sri. M. V. A Subba Rao and Sri Dr. M. D. P. Rao shouldered the responsibilities of the family after MM Master Garu's demise and ensured that Archana's father completed his postgraduate studies.
It was these values that inspired Archana's parents, Mr. Ananda Rao and Mrs. Jayalaxmi to encourage both of their daughters to pursue their masters degrees and always aim higher in life. At the same time, they educated their children about their humble roots and background. Archana and her family would like to celebrate their extended family, that not only stays together during happy times, but is always there to support each other during difficult times as well. They have a deep sense of belonging in their family.
Archana and her parents hope that this small endowment will help the Telugu Department in the College of Liberal Arts to promote the Telugu language and in turn establish a lasting legacy of her grandparents.
Updated May 7, 2019