Patsy Bostick Reed Endowed Graduate Fellowship in Nutritional Sciences
The Patsy Bostick Reed Endowed Graduate Fellowship in Nutritional Sciences was established by the Board of Regents of The University of Texas System on June 30, 2017, to benefit UT Austin's College of Natural Sciences. Gift funds were provided by Dr. Patsy Bostick Reed and Reed Transition Technologies.
The permanent endowment, created to benefit the Department of Nutritional Sciences, recognizes the academic and professional achievements of Dr. Reed – a proud UT Austin alumna who became the first student to receive a Ph.D. in Biological Sciences.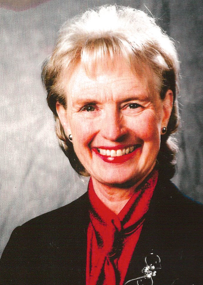 Dr. Patsy Bostick Reed
After earning a home economics teaching degree in 1959, Dr. Reed taught in public schools in Austin and Port Arthur, TX. In 1964, she returned to UT Austin to earn a master's degree in Nutrition. After completing said degree, she was convinced by Dr. Lorene Rogers, a faculty member at the time, to earn an advanced degree in Biological Sciences.
Dr. Reed completed her postdoctoral research at the University of Virginia and the University of Heidelberg, and later accepted a faculty position at Idaho State University. In 1979, she became the Chair of the Department of Home Economics at Northern Arizona University (NAU). She subsequently served as dean, assistant and associate academic vice president, academic vice president and interim president at NAU. Her professional years culminated with the Chancellorship at the University of North Carolina at Asheville, giving her the distinction of being the first female president of a public university in two states: Arizona and North Carolina.
She attributes her success, in part, to the quality education she received on the Forty Acres. Dr. Reed also acknowledges and appreciates having had the opportunity to earn advanced degrees at a time when the women's movement started to gain momentum.
Her deep gratitude for the opportunity to earn a Ph.D. and the professional advantages afforded to her because of her education inspired Dr. Reed to establish the Patsy Bostick Reed Endowed Graduate Fellowship in Nutritional Sciences endowment. She hopes the endowment will encourage others to pursue advanced studies in Nutritional Sciences.
September 4, 2019