Stephens Family Endowed Presidential Fellowship in Social Work
 "Do your best, be humble, and remember that someone helped you get where you are.  So, help others with a hand up." – John Stephens, Sr. 

"Learn, teach, serve, and enjoy." – Ruth Stephens
The Stephens Family Endowed Presidential Fellowship in Social Work was created by John and Ruth Stephens in 1999 to support graduate students in social work. In creating this legacy, Ruth and John chose to invest in social workers because their work empowers the vulnerable and disadvantaged, and fosters positive social change. Social work can, and often does, have a multi-generational impact on the health and well-being of families and communities.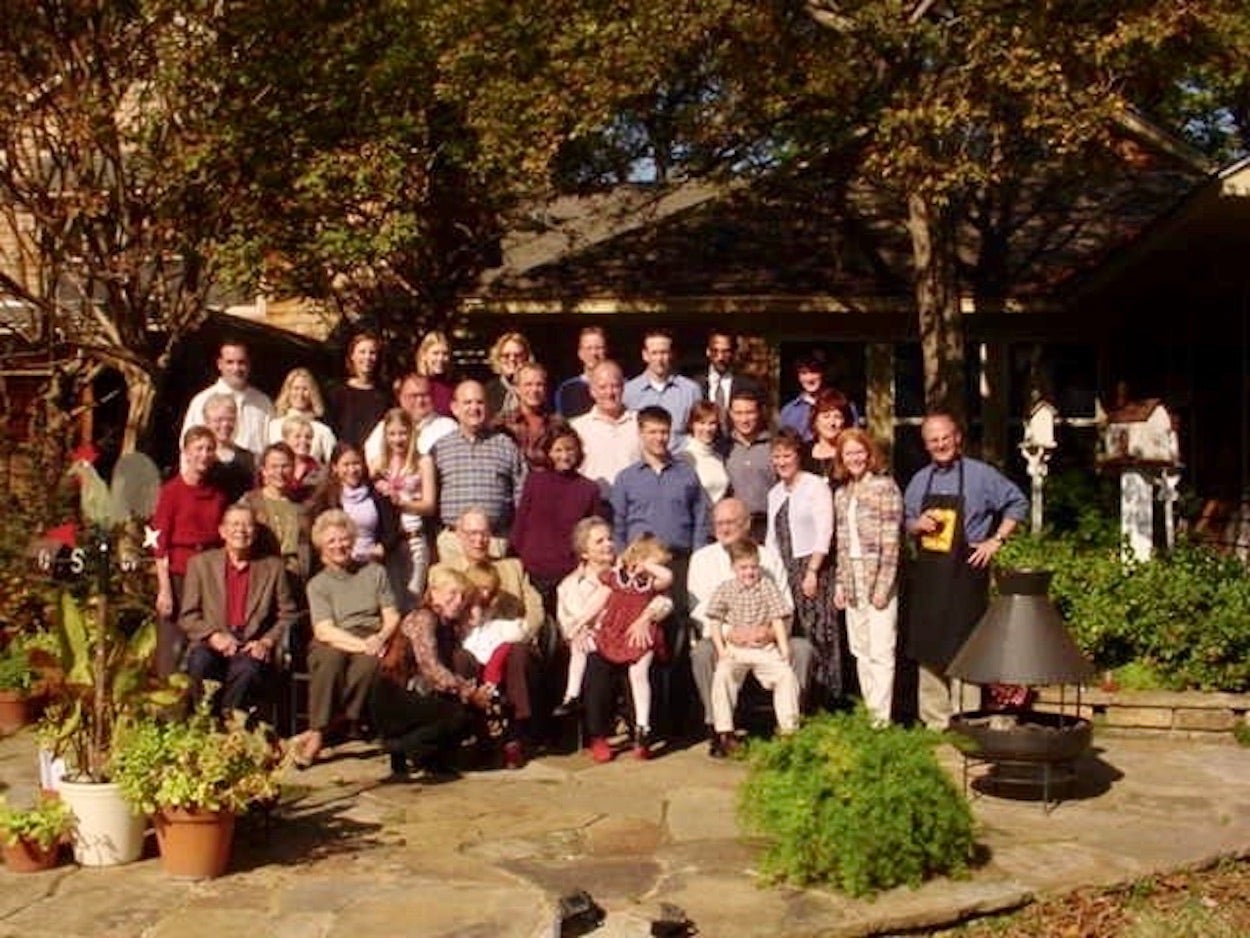 A multi- generational Stephens-Thornton family gathering, 1998
 John and Ruth both attended UT Austin. Ruth graduated with a Bachelor of Arts in Education in 1938, earning honors in English and French. While working at the Texas Capitol and attending school full-time, John earned a Bachelor of Science in Mathematics the same year.
Upon graduation, John began his career in insurance, starting in the mailroom, and working his way up to Chairman of the Board of Employers Insurance of Texas. Ruth taught music to kindergarteners and English to immigrants in Dallas.  John lived his life by the motto, "Do your best, be humble, and remember that someone helped you get where you are. So, help others with a hand up."  Ruth would encourage people to "learn, teach, serve, and enjoy."
Ruth and John had three children: John Jr., Patty, and Tom, all raised with a commitment to curiosity and learning. John Jr. and Patty graduated with degrees from UT Austin; Tom graduated from Stephen F. Austin. Among them, the children have earned seven graduate and post-graduate degrees. They are committed to passing on the Stephens family legacy through service at local and national levels.
The Stephens Family Endowed Presidential Fellowship in Social Work creates opportunities for social workers to do what they do best: changing the world through commitment to serving communities. Ruth and John's generosity will be remembered by generations of students.
April 12, 2019