Will Sarosdy Endowed Scholarship in Swimming
The Will Sarosdy Endowed Scholarship in Swimming was established in loving memory of Will Sarosdy, who attended UT from 2003 until his passing in 2006. This gift was donated by Cornel Sarosdy,  Randall L. Sarosdy and Jane G. Sarosdy.
From his earliest days, Will showed himself to be kind, considerate, respectful and empathetic. He was also brilliant, funny, insightful and fun to be around. He possessed a beautiful heart; if you were around Will for more than a few minutes, you were sure to be either laughing at one of his anecdotes or smiling at his original way of looking at things.
Will's greatest passion was the sport of swimming. Over the years, he became an exceptional swimmer and an elite athlete, winning awards and setting team records. Will competed on high school and club teams in McLean, Virginia and Austin, Texas, before joining the Longhorn team at The University of Texas. In 2004, he qualified for the U.S. Olympic team trials in Long Beach, California.
For Will, swimming was about more than competition. It was about lifelong friendships, experiences and core values. It was about helping others learn and improve, about being the best person that he could be and bringing out the best in others. To Will, the world of swimming was a village, a supportive and sustaining community.
For young swimmers at Chesterbrook Swim Club in McLean and the Longhorn Aquatics Swim Club in Austin, Will was an inspired coach, friend and mentor. His passion and dedication inspired him to create his coaching guide, Will's Rules of Swimming, in which he shared techniques, practice habits and, most importantly, his expectations for personal behavior and team spirit:
"Try to make friends with as many of your teammates as possible.  Swimming is a hard sport, but it is one of the best bonding activities out there.  Most of the best friends I've met in my life I met through swimming.  This made swimming fun and made working hard a little easier because we were working hard for each other.  Push your training partners to work harder than they think they can, encourage them when they have a bad meet or a bad season."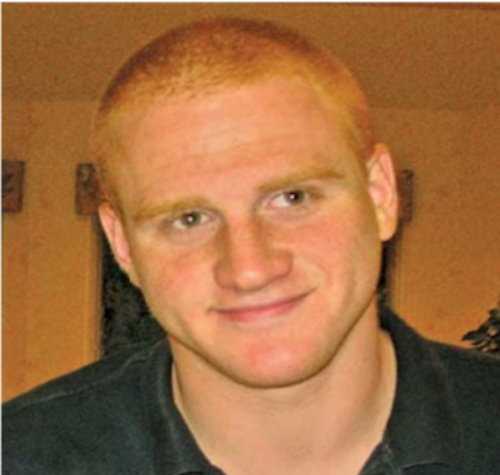 "If you have given everything you can to prepare, then you are a hero when you step up on the blocks. If you give everything you can in your race, then you are a hero when you get out of the pool, no matter what happened in between."
Will's Rules of Swimming
A true scholar-athlete, Will was recognized for outstanding academic achievement as a classics and history major while competing in the Big 12. Tragically, Will was overwhelmed by severe depression that did not respond to any treatment during his junior year of college. This terrible illness prevented Will from seeing what was so obvious to everyone who knew him: the incalculable worth of his kindness, generosity of spirit, wit, integrity, brilliance and gentle heart. On May 5, 2006, Will died as a result of suicide.
Will's father Randall spoke of the family's intentions for this endowment,
"We hope this endowed scholarship will help future swimmers at The University of Texas realize their fullest potential as athletes, as students and as citizens who use the life skills and virtues they learn in swimming to make the world a better place."
With this endowment Will's legacy is assured. He will be remembered with gratitude by generations of Longhorn student-athletes.